There are many good reasons to buy a used or pre-owned cars.
Even though there are many good, brand-new car choices, there is still some great Used Car Buying Guides to help you get a second-hand or even third-hand SUV, car, truck, or van.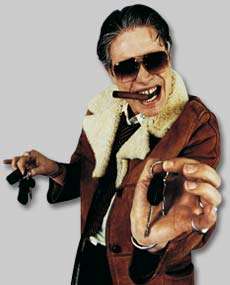 Buying used has its downsides. Unlike a brand-new car in which you expect to have everything perfect, a used car's reliability depends on several things like the manufacturer's standards, the mileage, and the previous owner's maintenance records. In this Used Car Buying Guide here are some things to consider before you buy a used Florida car:
Do a thorough inspection
It's very important to bring an ASE certified mechanic with you when you buy a used car. Not only will they be able to tell you exactly if the car's worth buying, but they can also help you save a lot of money on repairs and maintenance costs in the long run.
Here are some things you need to remember when inspecting a car:
Make sure to inspect the car in full daylight. This is because you can easily overlook rust, scratches, and dents when you inspect it at night.
Look for signs of oil leaks under the car.
Start the car when the engine's cold. This way, it will be much easier to see possible problems, such as starting difficulties and/or excessive smoke.
Check the tires for signs of worn-out tread. If the seller tells you he doesn't use the car that often, but the tires are worn out, then suspect he's lying.
Look for a thick, white paste around the oil filler cap. This points to a damaged head gasket, which is expensive to repair.
Check for gaps between panels, or signs of repainting on areas of the car. They can indicate a previous crash or rust repairs.
Buying a second-hand car can be a good solid financial decision. In fact, the moment you purchase a new car and drive it off the lot, it loses an average of 20% of its value! This is a considerable financial loss. For this reason, buying second-hand cars has become increasingly popular lately.
Other Concerns
Is there evidence of flood damage? By law, this information should be on the title. Signs are upholstery and carpet stains, odor, rust in normally dry areas such as beneath the dashboard and inside the glove compartment, powdery green or white residue inside the lowest electrical connectors.
Is the owners' manual in the vehicle? How about the operating instructions for any accessories, and any warranty information that still applies to items like tires and exhaust?
Are previous repair and service records available? (Complete records are a sign that the owner has taken good care of the vehicle.)
Does the seller have clear title to vehicle?
Thanks for using our Florida Used Car Buying Guide for Florida used car buyers. Don't get stuck with a Florida Used Car Lemon. Let us be your guide to buying Florida used cars.